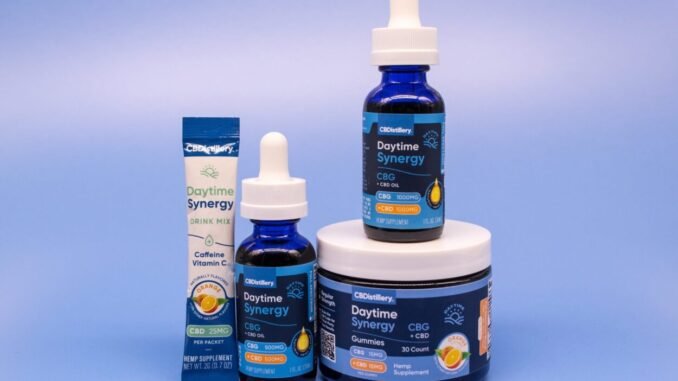 Once you've decided to add the health and wellness potential of CBD to your daily routine, you'll want to find a product that suits your needs and your lifestyle. While that's easy to say, you've likely found that well-intentioned, generic advice isn't all that helpful when debating between an entire selection of unfamiliar products; you want specifics, enough details to make an informed decision.
If you've been browsing product reviews and recommendations looking for answers, you've likely realized you could try any number of products to achieve the results you're looking for. But will glowing reviews and positive comments help you choose between a tincture or a topical? Softgels or gummies? Maybe. But maybe not. So, let's back it up a bit and take a closer look at your options.  
Choosing Between Product Types?  Evaluate Your Options – Browse Our Recommendations 
If there were only one way to experience the health and wellness potential of CBD, the selection process would be easy. But that's not what you're up against. The oil extracted from the stalks, stems, and flowers of naturally cultivated hemp can be used to make a large assortment of products because there are so many ways for your body to absorb the cannabinoid. When you're having difficulty narrowing your options, knowing the features and benefits of each of the following product types could help clear some of the confusion so you can find the CBD product that's right for you.  
CBD Oil Tinctures 
A CBD oil tincture is a blend of cannabinoid-rich hemp extracts and a carrier oil. The dietary fat helps your body absorb the cannabinoid. Although you can use a tincture to add CBD to foods and drinks, you can also hold the CBD oil under your tongue (10-20 seconds) before swallowing. This sublingual delivery method allows some of the CBD in your tincture to absorb into your bloodstream before any of its potency is lost to digestion. When you allow time for the cannabinoid to absorb into your system through the blood vessels beneath your tongue, you could start feeling the effects of your tincture in as little as 15-20 minutes. Your results could last an average of 4-6 hours.1 
We Recommend CBDistillery™ Full Spectrum CBD Oil Tincture 
CBDistillery™ Full spectrum CBD Oil Tincture gives you 33mg of CBD per serving, plus trace amounts of more than 100 additional cannabinoids, plant terpenes, and flavonoids. Many CBD users feel that full spectrum CBD products are the most potent option because of the way each plant element, including the trace amounts of THC, contribute to an "entourage effect".2
CBD Softgels & Capsules 
When you choose CBD softgels, you get a pre-measured consistent serving of CBD in an easy-to-swallow gelatin casing. Capsules give you the same level of convenience, but each portable serving is encased in a vegan-friendly, gluten-free shell. Both begin to dissolve within minutes of swallowing. Before entering your bloodstream, some of the CBD delivered by your capsule or softgel is metabolized by liver enzymes, an expected result of the first-pass effect.3 Although some of the CBD in ingestible products is lost to digestive processes; you can expect to start feeling the effects of your capsule or softgel within 1-2 hours. For most CBD users, the reported benefits last 6-8 hours.1 
We Recommend CBDistillery™ Broad Spectrum CBD Softgels 
CBDistillery™ Broad Spectrum CBD Softgels give you many of the same additional cannabinoids, terpenes, and flavonoids you'll find in full spectrum CBD, but the THC is reduced to non-detectable levels during extraction and processing. Each smooth gelatin softgel gives you 30mg of CBD per serving. Each bottle contains 30 hemp supplements.
CBD Gummies 
Like CBD softgels and capsules, CBD gummies are also favored by people who value convenience and portability. But as you've likely guessed, many CBD users choose gummies based on flavor alone. Like other ingestible products, you can expect it to take 1-2 hours for your gummies to start delivering results for relief that will likely last 6-8 hours.1 Although CBD gummies and capsules both give you a consistent, premeasured serving of CBD; gummies give you an advantage you won't have with softgels or capsules. You can easily increase or decrease your serving sizes as needed by cutting a CBD gummy into halves, thirds, or quarters.  
We Recommend CBDistillery™ Broad Spectrum Anytime Gummies 
Like our broad spectrum softgels, CBDistillery™ Broad Spectrum CBD Anytime Gummiesgive you 30mg of CBD per serving. Our tropical fruit-flavored anytime gummies are a great option when you want the benefit-maximizing potential of the additional cannabinoids in full-spectrum gummies but would rather not use a product with trace amounts of THC. You get 30 CBD gummies per bottle.
CBD Topicals 
Unlike product options that deliver CBD through your entire system, CBD topicals provide targeted relief where you need it most. CBD topicals deliver results much faster than ingestible products because the cannabinoids absorb through the surface of your skin rather than entering your bloodstream through your digestive system. Although your reason for using CBD will influence how long it might take to experience the results you're hoping for, many people using topical products report favorable results in as little as 15 minutes and relief that can last up to 6 hours. Topical CBD can be used on its own or to complement the effects of other hemp-derived CBD products.
We Recommend CBDistillery™ CBDol Topical CBD Salve 
For pain, stiffness, or inflammation after physical activity, consider trying CBDistillery™ CBDol Topical CBD Salve. Each jar gives you 500mg of full spectrum CBD, plus plant oils and extracts selected to complement the effects of our pure, potent CBD oil. This non-greasy formula is gentle on your skin and made with natural ingredients that won't harm the environment.
CBD Isolate Powders
CBD isolate powders are highly concentrated, exceptionally versatile, and economical. You can make your own CBD tincture by blending the powder with an edible oil, add your isolate powder to creams or lotions to make your own topicals, or use the powder to make CBD edibles. Choosing full spectrum or broad spectrum isolate powders allows you to experience the full effect of their cannabinoid and terpene profiles. Pure CBD isolate powder is flavorless and odorless, so you won't need to worry about compromising the taste or aroma of your DIY projects. The appearance and texture are similar to finely milled sugar or salt.
We Recommend CBDistillery™ High Purity CBDelicious CBD Isolate Powder
To add the health and wellness potential of CBD to foods and beverages, CBDistillery™ High Purity CBDelicious CBD Isolate Powder could be just the product you need. Formulated for use as an ingredient, this finely milled crystalline powder dissolves effortlessly when added to recipes, oils, and lotions. Each 1-gram jar gives you 970mg+ of CBD and 0% THC.
Are You Ready for a Personalized Recommendation? 
When using CBD for the first time, it's important to remember that it can take time for your system to respond, meaning you might need to be patient. Although some people achieve noticeable results much sooner, most CBD users report achieving their best results within 7-14 days of consistent use.
Of our nearly 2000 survey respondents, 9 out of 10 report better sleep, 8 out of 10 report help with discomfort after physical activity, and 88% tell us that CBD helps with mild or temporary anxiety. Could CBD do the same for you? It's entirely possible. The only way you'll know is to choose a product and try it.
If you still have questions about how you might benefit from adding CBD to your daily routine, visit CBDistillery™ to download The Ultimate CBD User Guide or find answers to some of the most frequently asked questions about CBD use. If you're not quite convinced you've found the CBD product that's right for you, take our CBD Quiz. All CBDistillery™ products are third-party tested, cruelty-free, and US Hemp Authority™ certified.
Sources:
1. Your CBD Academy. J Harmon. (2020 February 20) How Long Do the Effects of CBD Last?
2. Project CBD. (2021) CBD and Its Entourage.
3. StatPearls. T Herman, C Santos. (2019 November 14) First Pass Effect.